Manufacturing knife & tool sharpeners
for your
specific

sharpening needs since 1984.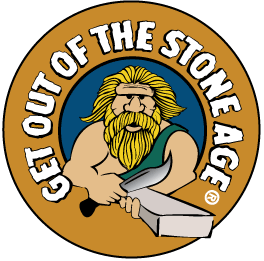 Fortune Products Inc. focuses on one primary goal with the AccuSharp®  Knife and Tool Sharpeners line of products—making the most effective knife and blade sharpeners in the world. Our every effort is aimed toward creating products that provide the sharpest edge possible for your knives, tools, and equipment. Whether your sharpening needs range from the kitchen, workshop, yard, hunting, fishing, or other outdoor sports, our sharpening products help you maintain the very best edge.
AccuSharp Knife and Tool Sharpeners
How's your knife drawer? If you're like most of us it's full of dull knives you can't use but that are too expensive to throw away. But dull knives are dangerous and frustrating and can ruin your best efforts in the kitchen. Clearly, your knives need sharpening.  Maybe you plan to take your knives in to be sharpened… someday. But what if you had an easy-to-use sharpener that actually worked? What if you can sharpen any knife within 10  seconds with no messy oils or stones?
AccuSharp Knife and Tool Sharpeners allow you to sharpen any knife from the outdoors to your professional kitchen. Our classic line of sharpeners are ideal to sharpen chef's knives, serrated knives, cleavers, shovels, pruners, loppers, and even machetes. AccuSharp's Professional line has added eye-appealing exterior features—brushed aluminum and matte finished frames—to our patented, award-winning, AccuSharp® knife and tool sharpening products. Our Professional knife sharpeners are ideal for chef knives, bread knives, carving knives, slicing, cleavers, paring knives, boning knives, and more! AccuSharp® Outdoors sharpens all of your knives and tool equipment with easy-to-spot and vibrant colors.
View more AccuSharp Products

Keep your edge with our wide variety of knife and tool sharpeners
View More Products
 Introducing New 
AccuSharp Products
View our catalog to learn more about AccuSharp®  Knife Sharpeners!