Testimonials
What are people saying about AccuSharp?
I find that thing FASCINATING!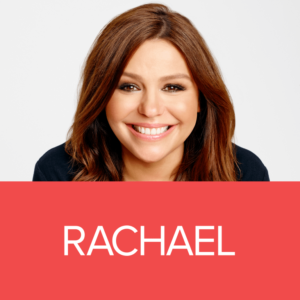 Rachel Ray, The Rachel Ray Show
I have used the AccuSharp knife sharpener for years and am always amazed how such a simple, inexpensive tool does such a great job. All of my CIA trained kitchen staff use a whetstone which takes 15 minutes and lots of skill. I whip out the AccuSharp and, boom, I'm done!
Christopher Kimball, Host of Milk Street on PBS Create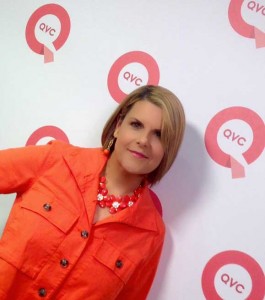 As a kitchen product specialist who sells a lot of knives on QVC, I was frustrated to not be able to offer our customers a sharpener that was not only easy to use and store, but also economical. Knives must be sharpened! Imagine my delight when I discovered the Accusharp knife sharpener at our local hardware store. It had everything I was looking for in a sharpener and more — tungsten carbide blade set at a 20 degree angle for sharpening both straight edge and serrated knives, total portability and a price tag that my QVC customers can appreciate. Maybe that's why we've sold over 150,000 of them in the last two years and earned a customer top rating!
Marie Louise Ludwig, Kitchen Product Specialist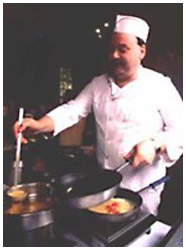 I started using AccuSharp years ago. I used to use a stone and steel all the time before finding the AccuSharp sharpener. This product sharpens pretty much any knife at the perfect angle and very quickly. It only takes a couple of passes and it makes the knife like a razor. I always keep it right by my side. A few years ago, I went out and picked up a bunch of them for my family for Christmas presents. That's what brought us to your webpage this holiday season, my wife was looking for a location near here where she could purchase one for her sister. I highly recommend the product!

I am a chef at Yale University, where I've cooked for over 20 years. I graduated from the Culinary Institute of America and got my Bachelor's degree from the University of New Haven. I've worked several restaurants and country clubs in CT. Besides working at Yale, I also lead the Food & Wine Community on Prodigy.
Bill Hinners, Chef at Yale University
My first AccuSharp just arrived in the mail today. I tried it on my dull Henckel kitchen knives, and after a few quick strokes the knife's edge was restored to its original sharpness! I then went on a sharpening binge! Paring knives, 10 inch chef's knives, bread knife, filleting knife, my Buck folding knife… Same quick results! Thanks again.
Ed Hogan
One of my favorite gadgets is a thing called AccuSharp, a knife-and-tool sharpener that's a relatively low-cost gadget that I got at Ace Mart. It's a little plastic thing that looks sort of like plastic brass knuckles. It's very simple to use, and it keeps all my knives really sharp.
Gilbert Garza, chef-owner of Suze Restaurant in Dallas. Chef Garza recently won the American Institute of Wine & Food's Caesar salad competition.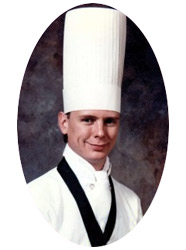 As a professional Chef with more than 20 years of hospitality experience I would like to thank you for one of the most coveted tools in my knife kit – The AccuSharp Knife Sharpener! I wish I had this tool when attending The Culinary Institute of America – it would have saved many late night hours honing my knives on a stone lest a chef instructor knock me down a grade for having dull knives. If I were trapped on a desert island and could have 3 tools, I would choose my Santoku knife, paring knife, and your AccuSharp Knife Sharpener!
David Johnson Culinary Institute of America, A.O.S., 1989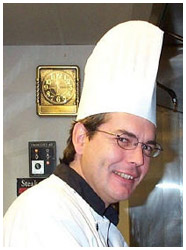 I have one of your AccuSharp knife sharpeners and I find it to be the best knife sharpener I have ever found anywhere I have ever worked, the employees have been amazed with your sharpener.
Chef Frank Fileccia, CCC Franks Recipes
Frank holds the highest Chef's rank in three countries: Certified Chef de Cuisine (Canada), Certifed Executive Chef (United States), Governor of the Order of Merit (Great Britain), as well as numerous awards.
I've been an executive chef for 14 years, and this is one of the best products I've ever seen come along.
Jim Nardulli, Executive Chef, globaldining.com
I have owned and operated five food establishments in the past 33 years. Knives have always played an important part in their operation. I wish I would have discovered the AccuSharp Knife Sharpener sooner. I now have a specialty food manufacturing facility where we regularly hand slice lemons. It requires a well sharpened knife to get the task done. The kitchen workers are delighted with the ease of operation and the results from this innovative sharpening tool.
Gil Tortolani, Founder of Gil Gourmet Gallery
Gil's Gourmet Gallery was awarded the Gold Medal in the specialty olive category by the American Tasting Institute.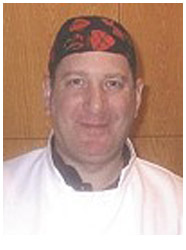 I have been cooking for 32 years, with the constant problem of how to Keep my knifes sharp. I own dozens of products – from a $1.49 stone to a $250 professional sharpener – NONE of which really work. When I found the accusharp, I threw all of the other tools away. This is IT!!! Thanks. Where can I get more? They will make great holiday gifts.
Randy Kirk, General Manager at Historic Hospitality Group – Bernini Restaurant, Bloomington, Minnesota
Want to see more?